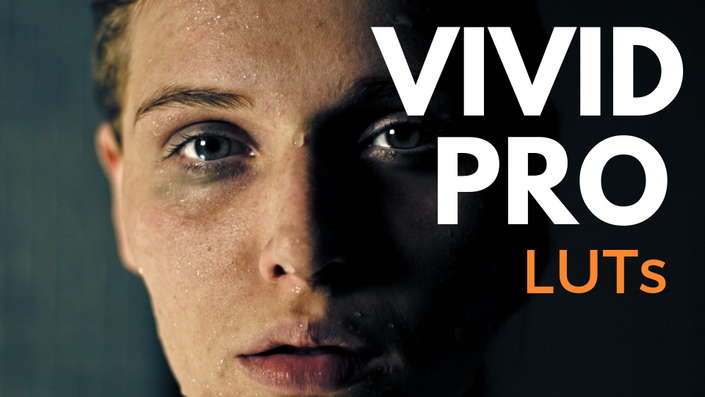 VIVID LUTs Pro
The Only Modular Film-Emulation LUT Pack. Includes More Than 200 3D LUTs.
The Easiest LUTs To Use
The Only Modular LUTs
Advanced modular LUTs make reaching the exact filmic colors you are after way easier and faster.
You don't have to spend hours in front of your monitor tweaking lots of settings just to perform basic color tasks like desaturating red, or preserving the highlights.
Designed to be stacked on top of each other, our film-emulation modular LUTs will transform the way you approach color grading, and get you the look you're after.
Compatibility
Softwares: VIVID Pro LUTs will work in MOST editing and grading environments. This includes DaVinci Resolve, Adobe SpeedGrade, Adobe After Effects, Adobe Premiere Pro CC, AVID Media Composer and more.
Cameras: VIVID Pro LUTs are compatible with all current-production cameras, including Arri Alexa, RED, BMC 4K/URSA, C100/300/500 and all Sony models with S-Log support.
Free Training Course
Our LUT pack comes with our LUT training course, that shows you exactly how to use them and push your colors to the limit.
The course explains what modular LUTs are, and provide examples of how to get the film look you are after using our pack.


Professional
Film-look emulation
VIVID LUTs Pro are designed to emulate the most popular feature film genres.
They are all designed to be extremely color accurate and to take special care of skin tones. Our LUTs are designed with skin-tone protection and extreme highlight rolloff protection, built in
Highlight protection
Real organic film look is really hard to emulate. One of the areas where all other LUTs fail, is highlight protection and rolloff.
VIVID LUTs is the only pack with special LUTs designed from the ground up to add contrast with EXTREME HIGHLIGHTS PROTECTION.
Give your film the organic film look you want, by applying the no.1 rule in professional film grading… preserving the natural highlight rolloff.


All color spaces
The pack also includes special LUTs to correct some of the most popular color profiles.
Whether you're using Sony's S-LOG, Canon CineStyle or LOG formats, you will find multiple LUTs to deal with each format, in order to get the most natural and organic look, without sacrificing the highlights.
Course Curriculum
VIVID PRO LUTs
Available in days
days after you enroll
VIVID Pro Modular LUTs
Available in days
days after you enroll
LUTs Basics
Available in days
days after you enroll